Founder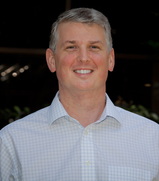 Mike Duffy - Mike is a philanthropist and an author of five books on happiness including: The Happiness Book: A Positive Guide To Happiness!, The Happiness Book For Men, The Happiness Book For Kids Volumes I & II and The Happiness Book For Little Christians. He has been researching happiness for over 30 years. He was an MC at Woodstock '94. He gave a TEDx talk at TEDx Berkeley. He loves to speak about how you can gain greater happiness and joy in your precious life. He also speaks about mindfulness and self-compassion. His audiences include corporations, organizations and universities including Stanford University. Mike started The Happiness Hall Of Fame to recognize, encourage and celebrate people that make other people happy.
---
Board Of Advisors
Dr. Laura Delizonna - Dr. Delizonna is the author of Thrive & three positive psychology handbooks. She has taught courses on happiness at Stanford University. She has been a staff psychologist at the Stanford School of Medicine.
Debbie Gisonni - Debbie is the author of several books including, The Goddess Of Happiness. She is a speaker, health and happiness advisor, and the former CEO of the StillHeart Institute.
Dr. Prasad Kaipa
- Dr. Kaipa is the author of
From Smart To Wise
. His lifelong passion has been to "ignite the genius within". He has taught executive education programs for academic institutions including USC, Dartmouth and London Business School.
Dr. Fred Luskin-
Dr. Luskin is the author of several best-selling books including
Forgive For Good.
He teaches a life-changing course on happiness at Stanford University. He is a highly sought-after speaker at organizations around the world.
Dr. Ivan Misner - Dr. Misner is the founder of BNI. He is the author of 17 books. He is a columnist for Entrepreneur magazine. The Red Cross named him, "Humanitarian Of The Year."
Alan Olsen - Alan is a managing partner for GROCO. He also hosts a fantastic radio show called American Dreams. The show features interviews with people that have made their American dream come true and teaches listeners how to have a successful life.
Carole Pertofsky
- Carole Pertofsky is Director of Wellness and Health Promotion Services at Vaden Health Center at Stanford University. She oversees Stanford wellness and positive psychology courses and programs.
Randy Taran
- Randy is the Founder of
Project Happiness
and is co-author of the
Project Happiness Handbook
, an interactive journey that illustrates best practices in promoting social and emotional learning. She is the producer of the film,
Project Happiness
.
Phil Taylor
- Phil is a senior writer for Sports Illustrated. His column,The Hot Button, appears in SI.com. He has made many readers happy over the years with his great wit, wisdom and sports insight.